Enter your information and I'll get right back to you with a free home estimate.
check
Sent
What's my home worth?
Enter your information and I'll get right back to you with a free home estimate.
check
Sent
Terri Gold
Realty Executives
4 Ways Homeowners Can Use Their Equity
November 22, 2021
---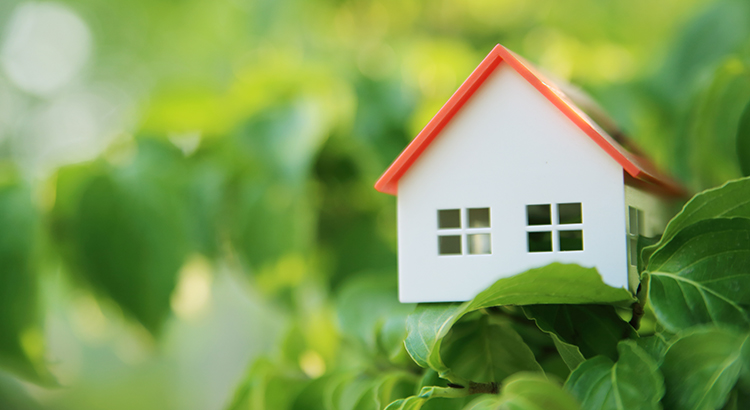 Your equity is a powerful tool that can help you achieve your goals as a homeowner. And chances are, your equity grew substantially over the past year. According to the latest Equity Insights Report from CoreLogic, homeowners gained an average of $51,500 in equity over the past year.
If you're looking for the best ways to use your growing equity, here are four options:
1. Use Your Equity To Buy a Home That Fits Your Needs
If you're finding you no longer have the space you need, it might be time to move into a larger home. Or, it's possible you have too much space and would like something smaller. No matter the situation, consider using your equity to power a move into a home that fits your changing lifestyle. Moving into a larger home can provide extra space for remote work or loved ones. Downsizing, on the other hand, may mean saving time and money by caring for a smaller home.
2. Move to the Location of Your Dreams
If the size of your home isn't a challenge but your current location is, it could be time to relocate to a new area. Maybe you enjoy vacationing in the mountains, at the beach, or another area, and you're dreaming of living there year-round. Or perhaps the distance between you and your loved ones is greater than you'd like, and you want to close the gap. No matter what, your home equity can fuel your move to the location where you really want to live.
3. Start a New Business
If you're not ready to move into a new home, you can use your equity to invest in a new business venture. As the U.S. Small Business Administration Office of Advocacy says:
"There is an estimate of 31.7 million small business owners in the United States, many of them started their business with the equity they had in their home."
While it's not recommended that homeowners use their equity for unnecessary spending, leveraging your equity to start a business that you're passionate about can potentially grow your nest egg further.
4. Fund an Education
Whether you have a loved one preparing to head off to college or you're planning to go back to school yourself, the thought of paying for higher education can be daunting. In either situation, using a portion of your growing equity can help with those costs, so you can make an investment in someone's future.
Bottom Line
Your equity can help you achieve your goals. If you're unsure how much equity you have in your home, connect with a trusted real estate advisor so you can start planning your next move.
---
Tags:
Featured Listings
Gorgeous NEW CONSTRUCTION in the heart of Farragut! This upscale 2 story basement home features an open design with timeless style. Vaulted ceilings & Master on Main w/ walk-in shower, soaking tub, and his/hers WIC, 4 bedrooms w/ WIC plus bonus room..
A One of a Kind, Once in a Lifetime home. This hand hewn and self-built house is a work of art and a masterpiece of craftsmanship. Over 27 years, the builder, who was a Broadway and Clarence Brown Theater designer, handcrafted this hardwood Posts...
LISTING AGENT IS OWNER/SELLER Gorgeous Farragut brick home on Cul-De-Sac that overlooks the 14th fairway of the Fox Den Golf Course. AquaGuard flooring throughout the first floor. Separate staircase leads to the bonus room/5th bedroom...
Don't miss this opportunity to make this gorgeous two story basement, located in Farragut with an amazing open floor plan yours! Zoned for Farragut schools. Main level includes hardwood floors throughout, master bedroom with custom shelving...