Enter your information and I'll get right back to you with a free home estimate.
check
Sent
What's my home worth?
Enter your information and I'll get right back to you with a free home estimate.
check
Sent
Terri Gold
Wallace Real Estate
A Window of Opportunity for Homebuyers
July 26, 2022
---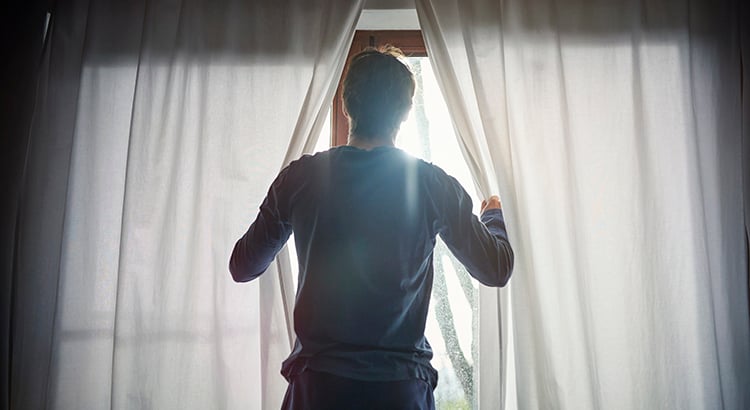 by Keeping Current Matters
Mortgage rates are much higher today than they were at the beginning of the year, and that's had a clear impact on the housing market. As a result, the market is seeing a shift back toward the range of pre-pandemic levels for buyer demand and home sales.
But the transition back toward pre-pandemic levels isn't a bad thing. In fact, the years leading up to the pandemic were some of the best the housing market has seen. That's why, as the market undergoes this shift, it's important to compare today not to the abnormal pandemic years, but to the most recent normal years to show how the current housing market is still strong.
Higher Mortgage Rates Are Moderating the Housing Market
The ShowingTime Showing Index tracks the traffic of home showings according to agents and brokers. It's also a good indication of buyer demand over time. Here's a look at their data going back to 2017 (see graph below):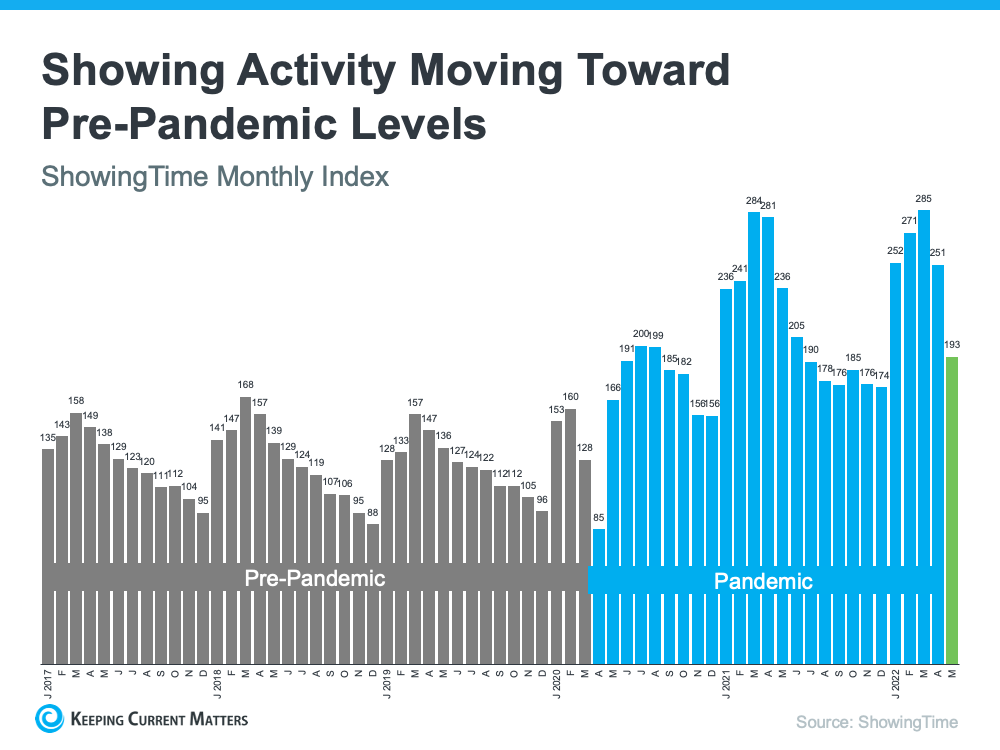 Here's a breakdown of the story this data tells:
The 2017 through early 2020 numbers (shown in gray) give a good baseline of pre-pandemic demand. The steady up and down trends seen in each of these years show typical seasonality in the market.
The blue on the graph represents the pandemic years. The height of those blue bars indicates home showings skyrocketed during the pandemic.
The most recent data (shown in green), indicates buyer demand is moderating back toward more pre-pandemic levels.
This shows that buyer demand is coming down from levels seen over the past two years, and the frenzy in real estate is easing because of higher mortgage rates. For you, that means buying your next home should be less challenging than it would've been during the pandemic because there is more inventory available.
Higher Mortgage Rates Slow the Once Frenzied Pace of Home Sales
As mortgage rates started to rise this year, other shifts began to occur too. One additional example is the slowing pace of home sales. Using data from the National Association of Realtors (NAR), here's a look at existing home sales going all the way back to 2017. Much like the previous graph, a similar trend emerges (see graph below):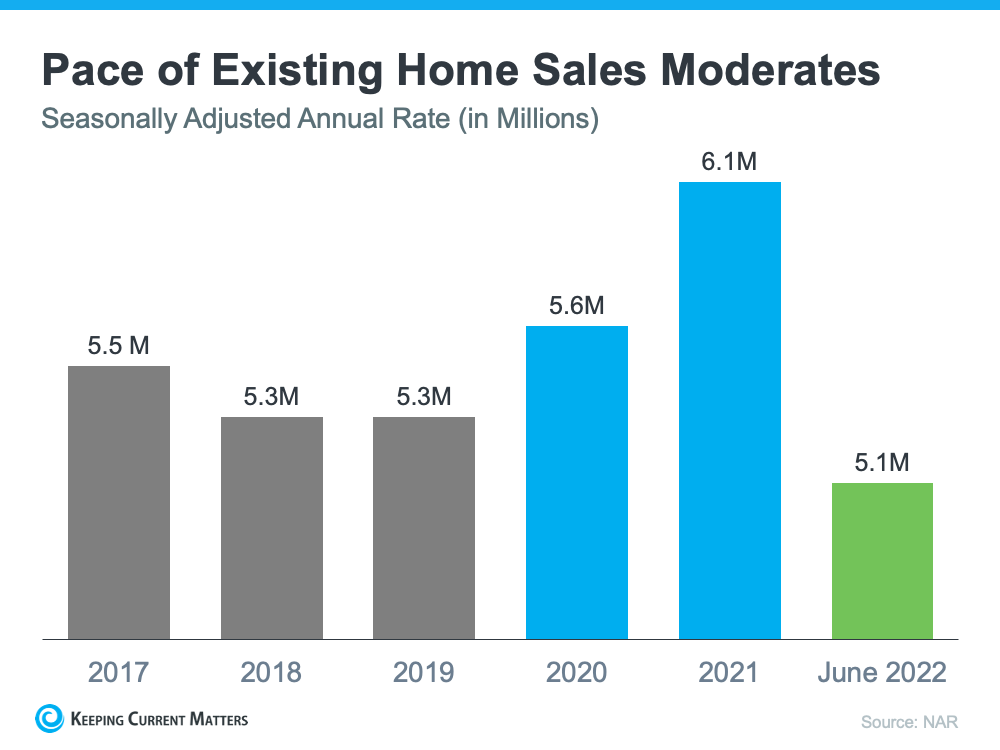 Again, the data paints a picture of the shift:
The pre-pandemic years (shown in gray) establish a baseline of the number of existing home sales in more typical years.
The pandemic years (shown in blue) exceeded the level of sales seen in previous years. That's largely because low mortgage rates during that time spurred buyer demand and home sales to new heights.
This year (shown in green), the market is feeling the impact of higher mortgage rates and that's moderating buyer demand (and by extension home sales). That's why the expectation for home sales this year is closer to what the market saw in 2018-2019.
Why Is All of This Good News for You?
Both of those factors have opened up a window of opportunity for homeowners looking to move and for buyers looking to purchase a home. As demand moderates and the pace of home sales slows, housing inventory is able to grow – and that gives you more options for your home search.
So don't let the headlines about the market cooling or moderating scare you. The housing market is still strong; it's just easing off from the unsustainable frenzy it saw during the height of the pandemic – and that's a good thing. It opens up new opportunities for you to find a home that meets your needs.
Bottom Line
The housing market is undergoing a shift because of higher mortgage rates, but the market is still strong. If you've been looking to buy a home over the last couple of years and it felt impossible to do, now may be your opportunity. Buying a home right now isn't easy, but there is more opportunity for those who are looking.
---
Tags:
Featured Listings
Gorgeous NEW CONSTRUCTION in the heart of Farragut! This upscale 2 story basement home features an open design with timeless style. Vaulted ceilings & Master on Main w/ walk-in shower, soaking tub, and his/hers WIC, 4 bedrooms w/ WIC plus bonus room..
A One of a Kind, Once in a Lifetime home. This hand hewn and self-built house is a work of art and a masterpiece of craftsmanship. Over 27 years, the builder, who was a Broadway and Clarence Brown Theater designer, handcrafted this hardwood Posts...
LISTING AGENT IS OWNER/SELLER Gorgeous Farragut brick home on Cul-De-Sac that overlooks the 14th fairway of the Fox Den Golf Course. AquaGuard flooring throughout the first floor. Separate staircase leads to the bonus room/5th bedroom...
Don't miss this opportunity to make this gorgeous two story basement, located in Farragut with an amazing open floor plan yours! Zoned for Farragut schools. Main level includes hardwood floors throughout, master bedroom with custom shelving...