Enter your information and I'll get right back to you with a free home estimate.
check
Sent
What's my home worth?
Enter your information and I'll get right back to you with a free home estimate.
check
Sent
Terri Gold
Realty Executives
Taking the Fear out of Saving for a Home
October 31, 2022
---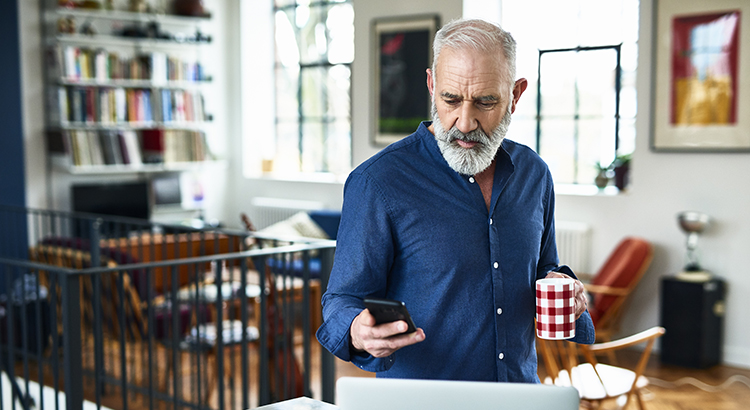 If you're planning to buy a home, knowing what to budget for and how to save may sound scary at first. But it doesn't have to be. One way to take the fear out of budgeting is understanding some of the costs you might encounter. And to do that, turn to trusted real estate professionals. They can help you plan your finances and prepare your budget.
Here are just a few costs experts say you can expect.
1. Down Payment
Saving for your down payment is likely top of mind as you set out to buy a home. But do you know how much you'll need to save? While each situation is different, there's a common misconception that putting 20% down toward your purchase is required. An article from the Mortgage Reports explains why that's not always the case:
"The idea that you have to put 20% down on a house is a myth. . . . The right amount depends on your current savings and your home buying goals."
To understand your options, partner with a trusted real estate professional to go over the various loan types, down payment assistance programs, and what each one requires.
2. Closing Costs
Make sure you also budget for closing costs, which are a collection of fees and payments made to the various people involved in your transaction. Bankrate explains:
"Closing costs are the fees you pay when finalizing a real estate transaction, whether you're refinancing a mortgage or buying a new home. These costs can amount to 2 to 5 percent of the mortgage so it's important to be financially prepared for this expense."
The best way to understand what you'll need at the closing table is to work with a trusted lender. They can provide you with answers to the questions you might have.
3. Earnest Money Deposit
If you want to cover all your bases, you can also consider saving for an earnest money deposit (EMD). An EMD is money you pay as a show of good faith when you make an offer on a house. According to realtor.com, it's usually between 1% and 2% of the total home price.
This deposit works like a credit. It's not an added expense – it's paying a portion of your costs upfront. You're using some of the money you already saved for your purchase to show the seller you're committed and serious about their house. Realtor.com describes how it works as part of your sale:
"It tells the real estate seller you're in earnest as a buyer, . . . . Assuming that all goes well and the buyer's good-faith offer is accepted by the seller, the earnest money funds go toward the down payment and closing costs. In effect, earnest money is just paying more of the down payment and closing costs upfront."
Keep in mind, an EMD isn't required, and it doesn't guarantee your offer will be accepted. It's important to work with a real estate advisor to understand what's best for your situation and any specific requirements in your area. They'll help you determine what moves you should make in the homebuying process to have the greatest success.
Bottom Line
Budgeting for your home purchase doesn't have to be scary. Partner with a local real estate advisor so you'll have an expert on your side to answer any questions you have along the way.
---
Tags:
Featured Listings
Gorgeous NEW CONSTRUCTION in the heart of Farragut! This upscale 2 story basement home features an open design with timeless style. Vaulted ceilings & Master on Main w/ walk-in shower, soaking tub, and his/hers WIC, 4 bedrooms w/ WIC plus bonus room..
A One of a Kind, Once in a Lifetime home. This hand hewn and self-built house is a work of art and a masterpiece of craftsmanship. Over 27 years, the builder, who was a Broadway and Clarence Brown Theater designer, handcrafted this hardwood Posts...
LISTING AGENT IS OWNER/SELLER Gorgeous Farragut brick home on Cul-De-Sac that overlooks the 14th fairway of the Fox Den Golf Course. AquaGuard flooring throughout the first floor. Separate staircase leads to the bonus room/5th bedroom...
Don't miss this opportunity to make this gorgeous two story basement, located in Farragut with an amazing open floor plan yours! Zoned for Farragut schools. Main level includes hardwood floors throughout, master bedroom with custom shelving...