Enter your information and I'll get right back to you with a free home estimate.
check
Sent
What's my home worth?
Enter your information and I'll get right back to you with a free home estimate.
check
Sent
Terri Gold
Wallace Real Estate
Why You May Want To Cash in on Your Second Home
June 07, 2021
---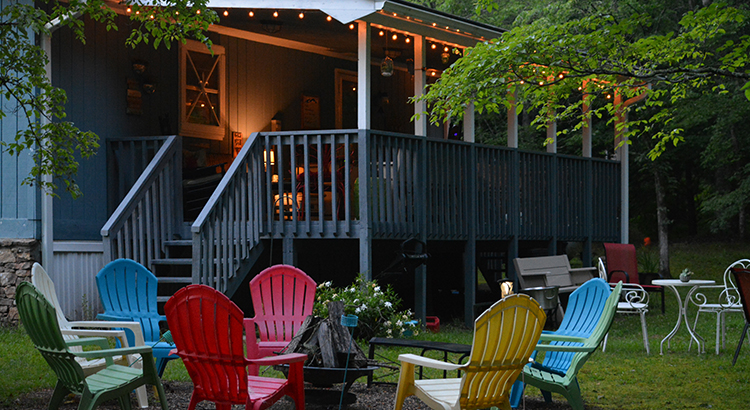 When stay-at-home mandates were enforced last year, many households realized their homes didn't really fulfill their new lifestyle needs. An office (in some cases two), a media room, space for children to learn, a gym, and a large yard are all examples of amenities that became highly desirable almost overnight.
Zelman & Associates recently reported that sales of primary residences grew by 9% in 2020. That increase in demand was met by the lowest supply of homes for sale in history. High demand and low supply caused prices to skyrocket over the past twelve months. Here are three home price indexes released most recently that show how home values have risen:
Prices increased by double digits in every region of the country and in 19 of 20 major metros. Chicago was the only exception, where prices still rose by 9%.
What does this mean to those who purchased a second home during the pandemic?
Many people didn't want to give up a home in the city or close to their office. Instead, they purchased a larger second home farther away and moved there to stay safe and have more space. According to the same Zelman report, sales for second homes rose an astonishing 27% in 2020.
That large second-home retreat on a lake or in the mountains would demand a higher price than the average house. Let's assume a buyer purchased such a home for $500,000. Assuming the middle 13.2% appreciation shown above, that home would now be worth about $566,000.
Those who bought second homes to improve their lifestyle during the height of the pandemic, or those who just wanted to be in a safer environment, also made a great investment.
What should these homeowners do now as the pandemic is receding, and the economy is reopening?
The buyers of those second homes now have a decision to make. Many will move back to the original home they still own (the one that's closer to work, friends, and family). Should they keep the second home? That could depend on answers to questions like these:
Now that you may have to go back to the office (at least a few days a week) and students are required to physically attend school, would you still use the second house enough to warrant the expenses of an additional home?
Would you go to the second home on most weekends, or would you return to the movie theater, attend sporting events, eat out at fine restaurants, or spend your time traveling again?
Bottom Line
If you purchased a larger second home during the pandemic, you were able to make day-to-day life much easier for those important to you. You also made it much safer. However, with those goals already accomplished, you now need to decide whether to continue paying the extra expenses or sell the house and cash in your profit. If you decide selling makes sense, contact your local real estate professional today for an evaluation of your second home.
---
Tags:
Featured Listings
Gorgeous NEW CONSTRUCTION in the heart of Farragut! This upscale 2 story basement home features an open design with timeless style. Vaulted ceilings & Master on Main w/ walk-in shower, soaking tub, and his/hers WIC, 4 bedrooms w/ WIC plus bonus room..
A One of a Kind, Once in a Lifetime home. This hand hewn and self-built house is a work of art and a masterpiece of craftsmanship. Over 27 years, the builder, who was a Broadway and Clarence Brown Theater designer, handcrafted this hardwood Posts...
LISTING AGENT IS OWNER/SELLER Gorgeous Farragut brick home on Cul-De-Sac that overlooks the 14th fairway of the Fox Den Golf Course. AquaGuard flooring throughout the first floor. Separate staircase leads to the bonus room/5th bedroom...
Don't miss this opportunity to make this gorgeous two story basement, located in Farragut with an amazing open floor plan yours! Zoned for Farragut schools. Main level includes hardwood floors throughout, master bedroom with custom shelving...